As you may have guessed, the timeframe between Thanksgiving and Valentine's days is the most popular time to get engaged. Maybe you've just gotten engaged or are just thinking to the future. The Adirondacks are the ideal place to host your scenic wedding — there are plenty of traditional and non-traditional options to choose from when it comes to your big day!
Two years ago in June, my husband and I decided to have our own Adirondack wedding and said our "I do's" in a field behind my parents house, on a small hill over looking a branch of the West Canada River. Our special day was made perfect by all of our friends, family, and loved ones surrounding us, but the backdrop made our day even more amazing.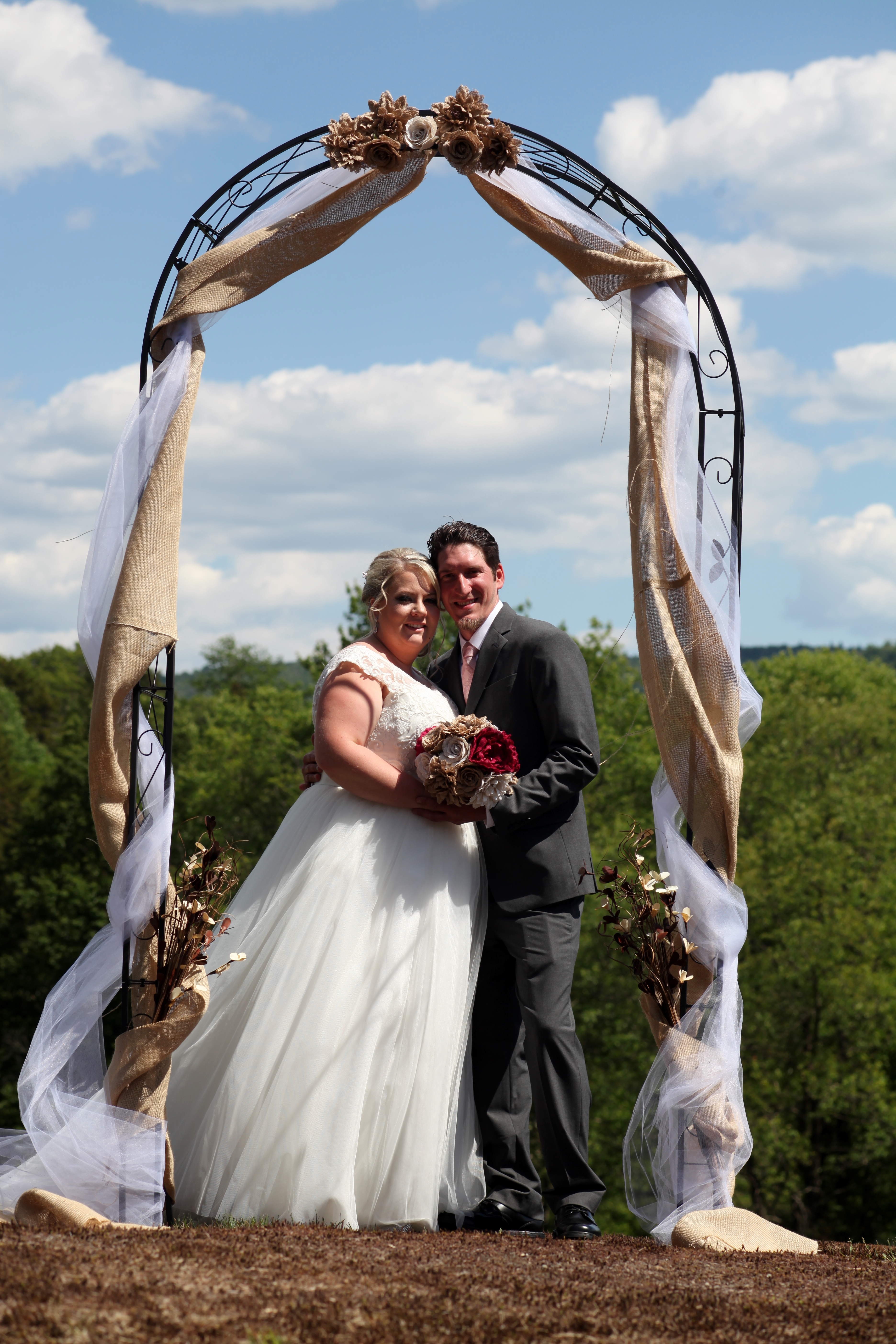 There are so many options to choose from, conventional and non, why not consider a mountaintop wedding, lakeside nuptials, or take the plunge on a boat in the middle of Raquette Lake!
Mountaintop
Traditional - Oak Mountain 
While you may not think of a ski mountain as a typical wedding venue, the concept is becoming more and more popular with brides and grooms. Oak Mountain offers weddings of all varieties. You can choose to say your vows at the base of the mountain, or you and your guests can ride the chairlift to the top of the mountain for unparalleled views. They also have a large lodge where you can hold your reception. The mountain has an on-site kitchen and bar, so the only thing you have to worry about is partying the night away!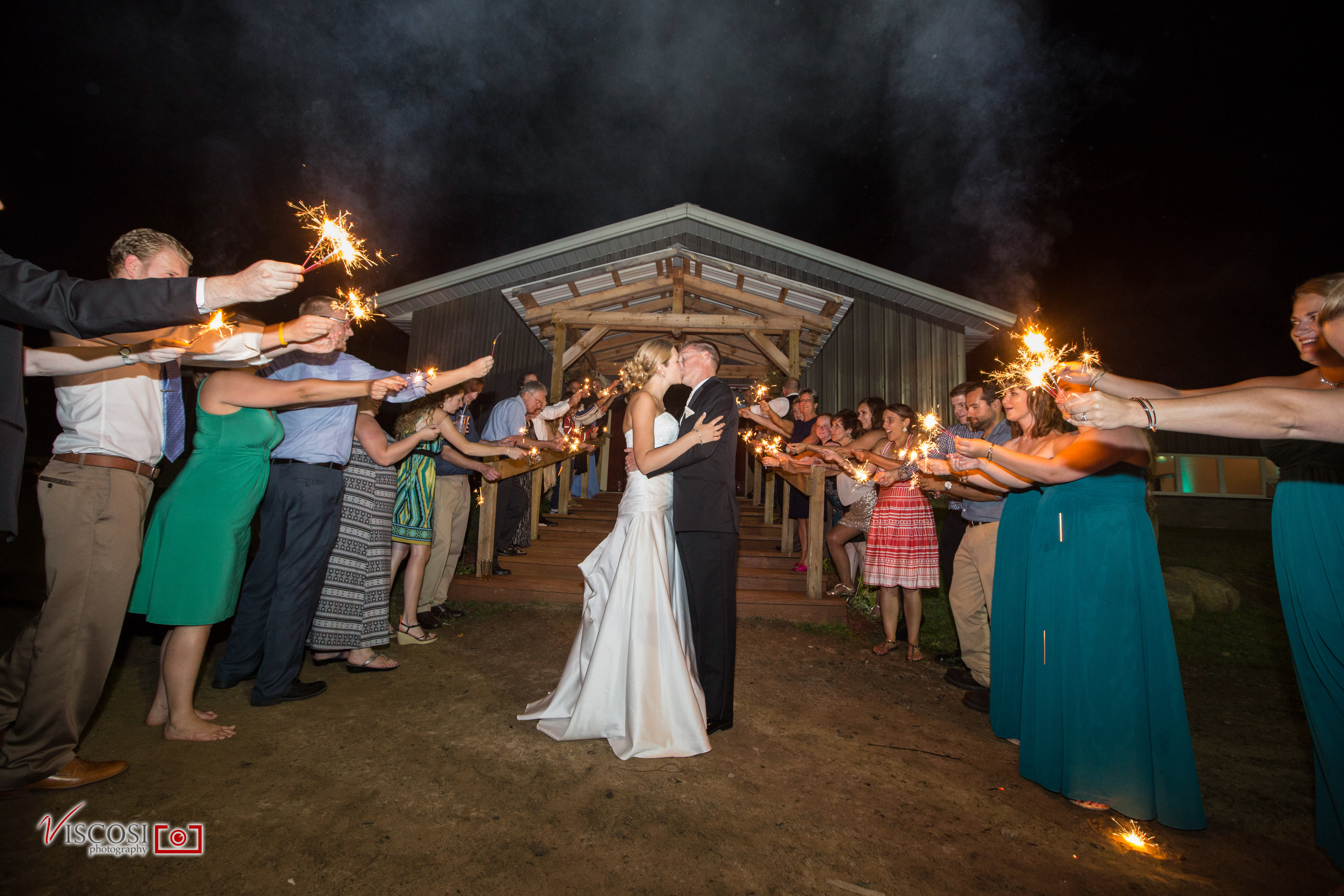 Non-traditional - Panther (or any!) Mountain 
This venue is much less traditional, but is certainly a unique way to get married. This route is a little more "do it yourself" and requires some work for you, your wedding party, and your guests. Dana and Ryan are the perfect example of this. They decided to have a small, intimate elopement - at the top of Panther Mountain in Piseco! The wedding party, as well as a few guests, climbed to the top of the mountain where Dana had a quick wardrobe change and they said their "I do's"! Panther Mountain has always been a special place to them, but now it holds an even more prominent place in their hearts. What a way to enjoy your favorite summit — with those you love most.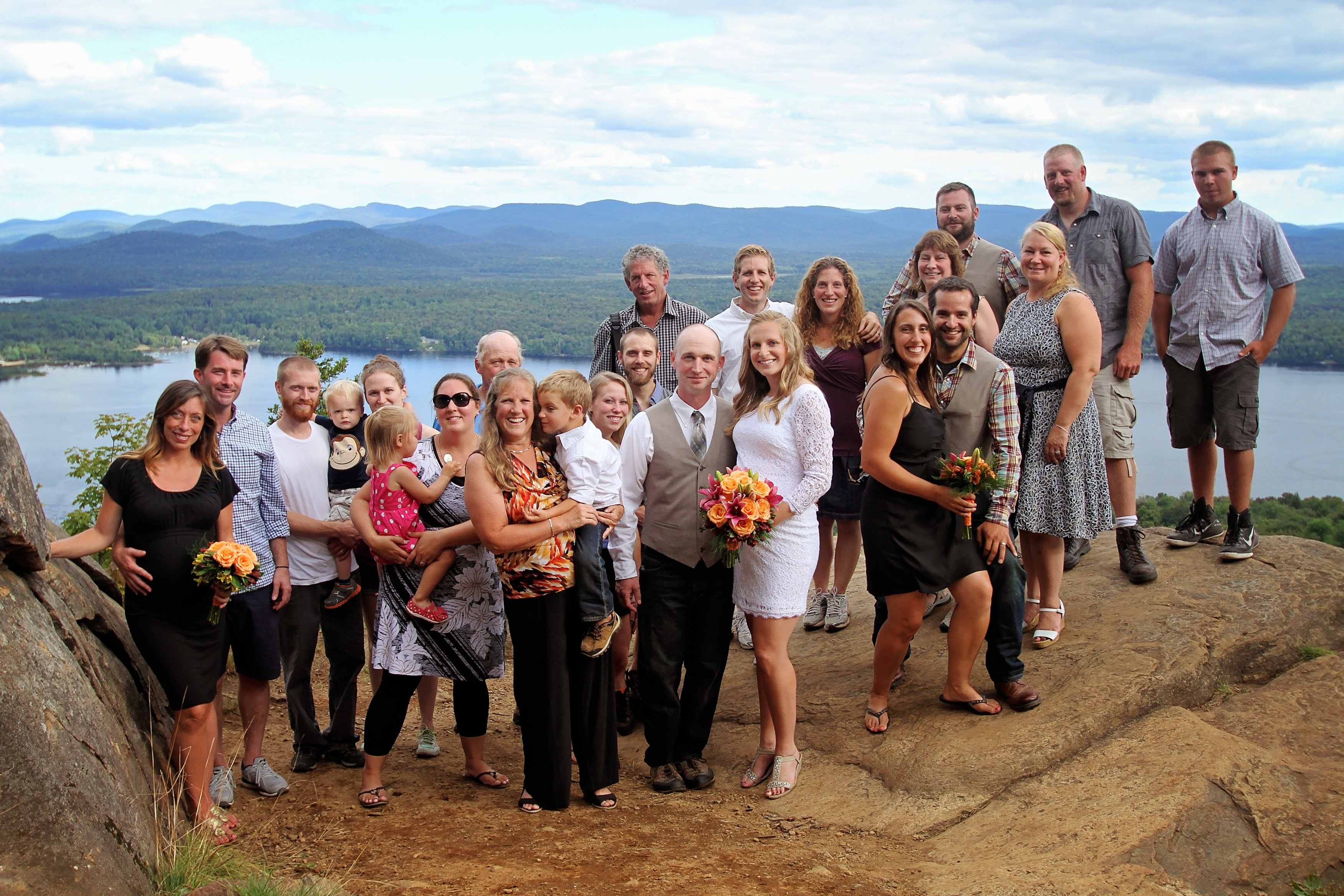 "Growing up in Adirondacks, you learn to not take the beauty of the park for granted. That is why when wedding time came for my husband and I, we decided that a small ceremony with only our family and best friends was meant for us. We both grew up in different parts of the park, so we share our love for the resources we have at our fingertips. Luckily all of our guests were game for a small hike in one of the places that holds a ton of memories for me, Panther Mountain. It was a unique venue with an incredible view and backstory, the perfect place for us to start our lives together. It was adventurous, and not your same old 'wedding.' The best part is that we didn't have to decorate (and thanks to mother nature, it was free!) Looking back on it, we wouldn't have done it any other way." Dana, on her marriage to Ryan
On the lake
Traditional - The Woods Inn 
Imagine standing with the one you love, saying your vows overlooking a pristine lake with gorgeous views. You can have all this and more at The Woods Inn. This historic inn was built in 1894 and is a gorgeous destination for your wedding. Their outdoor pavilion or indoor space can hold your wedding with everything being catered on site. This is one stop shopping with everything you need in one location — the venue, lodging, and catering! The Woods Inn not only has rooms, but they feature yurts if you care to try glamping, and they have a lakeside cottage as well.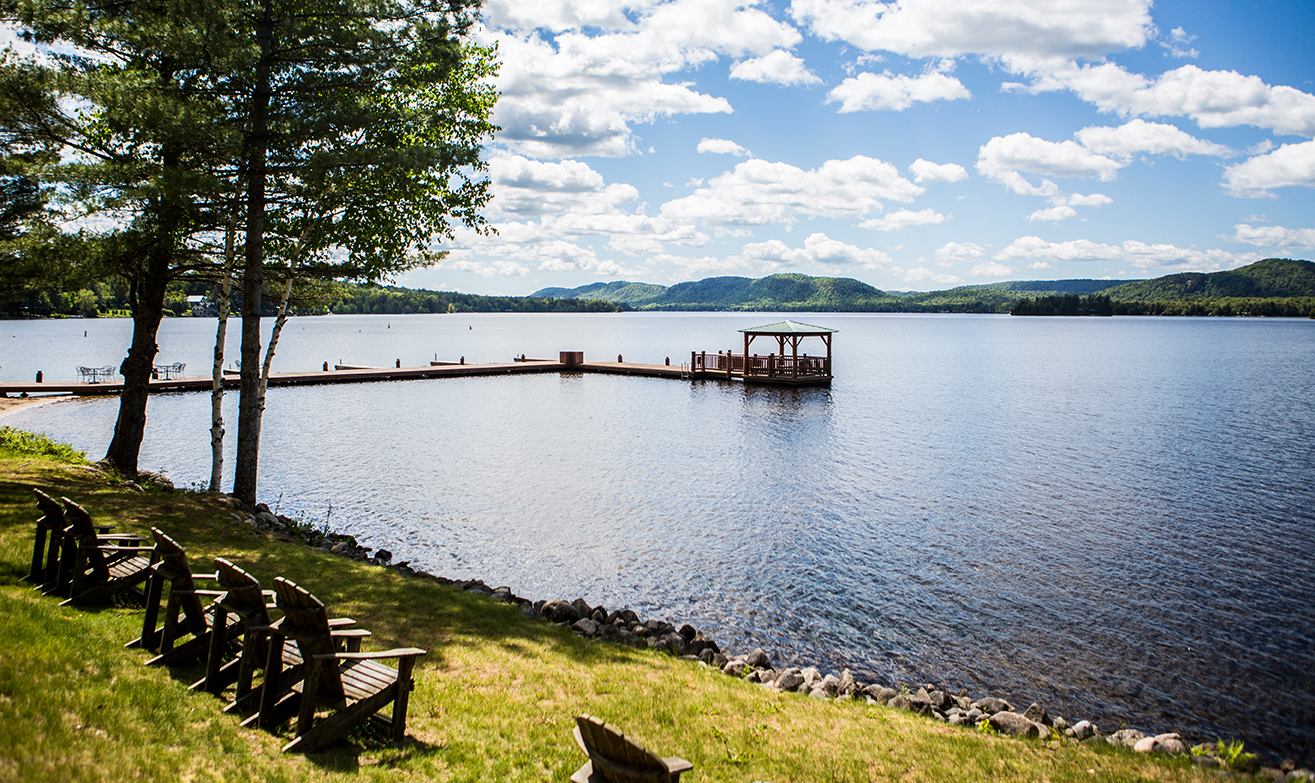 Traditional - The Irondequoit Inn
 
The Irondequot Inn is a spectacular venue for your lakeside nuptials. Overlooking Piseco Lake, you can have your ceremony on the beach and your reception under a big tent. This site offers cabins, rooms, and even campsites for your guests so they don't have to travel. They also have on-site dining. This one-of-a-kind location offers photography opportunities like no other!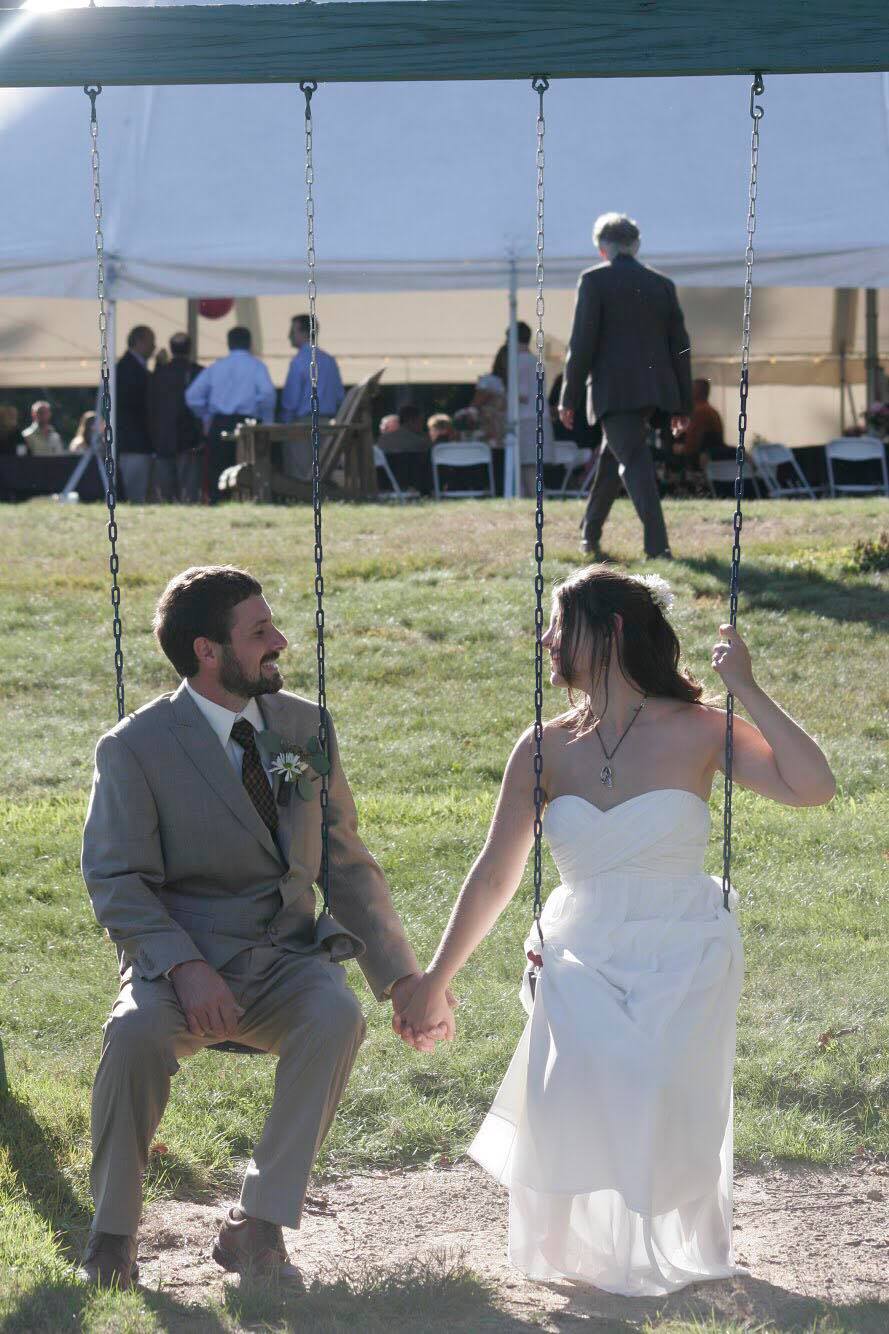 "We had our reception at the Irondequoit Inn because we wanted it to be overlooking the lake that our family would always be based around. We got married on the beach our kids would always play on." Jessie, on her marriage to Matt
Non Traditional - The WW Durant 
If you're looking for a unique venue for an intimate wedding, look no further than the WW Durant in Raquette Lake! This mobile venue gives you the opportunity to get married in the middle of the lake, floating along the water. The beautiful 360-degree views are unbeatable as you float along with your wedding party. The top deck is the perfect place for your ceremony, followed by a catered reception below. Another option is to board the WW Durant and travel to St. Williams on Long Point, a church that is only accessible by boat.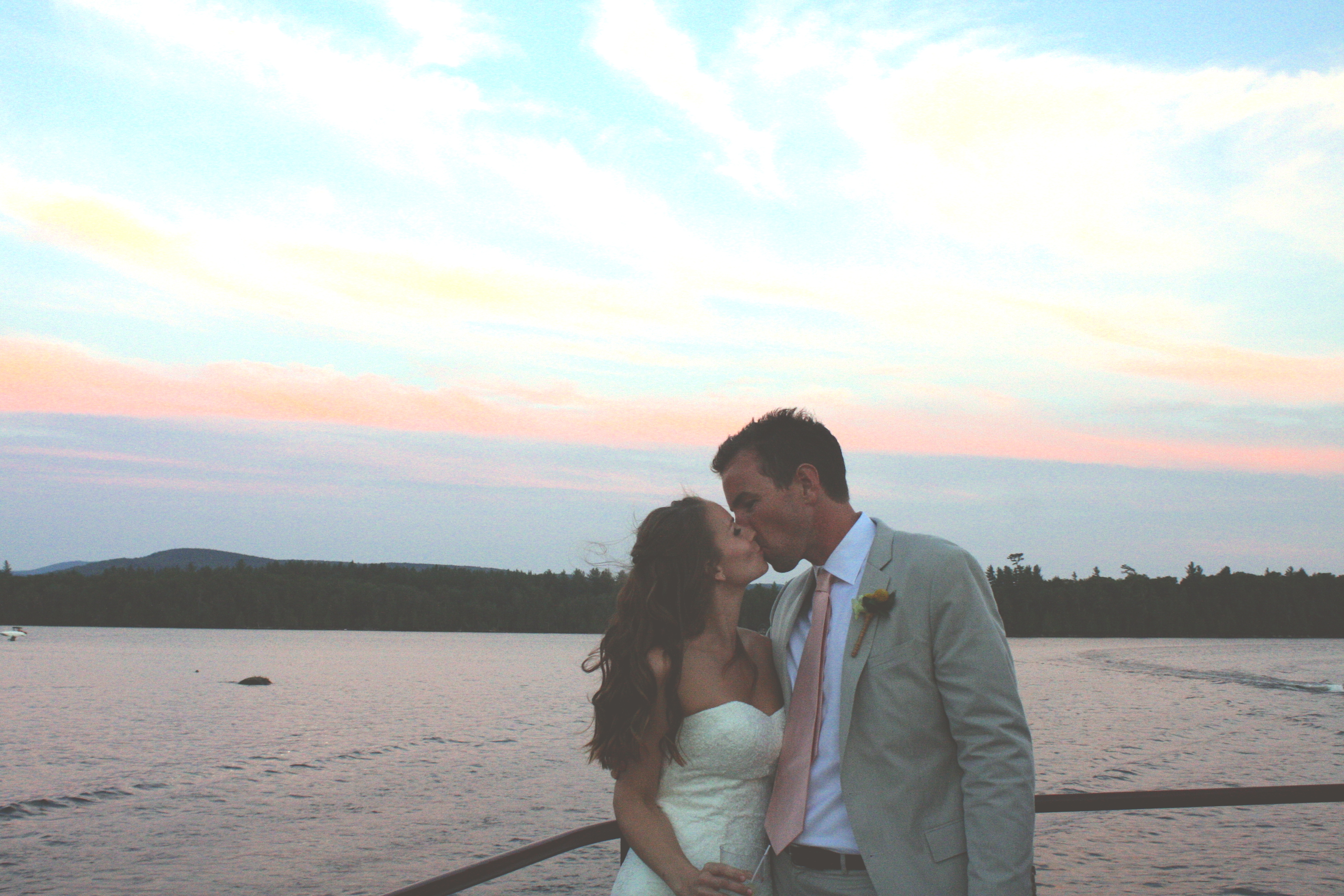 The Adirondacks offer a unique setting for your special day. Whether you just got engaged, are already in the planning stages, or are just daydreaming, look into these amazing locations for your wedding! Write your own Adirondack love story.
This week in ADK news: